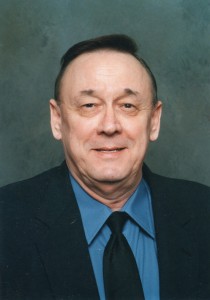 Oren Curtis Armstrong, 72 of Dickinson, Texas passed away December 12, 2015.
He was born in Little Rock, Arkansas, November 13, 1943 to Sam and Norris Armstrong. He served in the Navy before marrying his devoted wife of 53 years, Sally Ranowsky Armstrong.
He always considered Texas his home, but enjoyed living in beautiful places around our country; such as, Alaska, Colorado, Florida, California, and Michigan.
Curt's work history took him from the North Pole to the South Pole and many points in between.  He loved the adventure that came from working throughout the world and made many close friends wherever he went. He served as construction support personnel for the military in South Vietnam and Guantanamo Bay, Cuba. He served as security staff, monitoring the construction of our American embassies and consulates in Russia, Hungary, Bosnia, Croatia, Kenya, Uganda, Brazil, and Canada.  He worked on the construction of camps for scientific and military purposes in Haiti and Antarctica.  He also worked in the Arctic on the Trans Alaska pipeline project.
Curt was preceded in death by his parents; brothers Sam Hubert Armstrong, Ray Douglas Armstrong, Donald Ellis Armstrong, and Ralph Leonard Armstrong; and his beloved grandson, Brandon Curtis Armstrong.
He is survived by his loving wife, Sally Armstrong; son, John Curtis Armstrong and wife Maria; grandchildren Dione Poe, Cyndi Hardin and husband Casey, Amber Harp and husband Ron, Stacie Gray and Denise Armstrong; and Seven Great Grandchildren with one on the way.
A visitation in his honor will be held 12:00 – 2:00 pm, Saturday, December 19, 2015, with funeral service at 2:00 pm, Crowder Funeral Chapel, Dickinson, Texas. Interment will follow at Galveston Memorial Park, Hitchcock, Texas.
Honored to serve as pall bearers are Tyson Armstrong, Casey Hardin, Tyson Armstrong, Jr., Bert Armstrong, Ron Harp, and George F. Ranowsky. Honorary pall bearers are Lyndon Armstrong and Sam Hubert Armstrong.