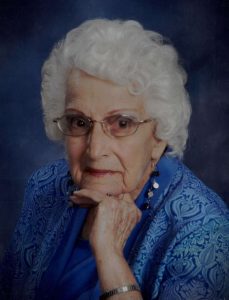 Opal Yates Walker was born in Freeport, Texas on November 29, 1922.  Opal lived most of her life in Texas City or Galveston.
She is preceded in death by her parents Harold and Bessie Yates.  She is survived by two daughters, Shirley Phillips and Patsy Willingham both of Mineola, Texas; five grandchildren, nine great grandchildren, and five great-great grandchildren.
She is to be entombed at Galveston Memorial Park Cemetery in Hitchcock, Texas on Monday January 9, 2023 at 1:00PM. Services are under the direction of James Crowder Funeral Home in La Marque.