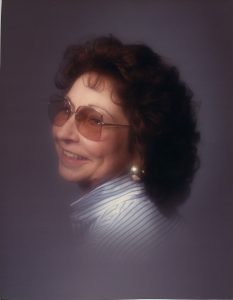 Norma Dean Francis of League City, Texas born December 7, 1930, went to be with her Lord and Savior on June 29, 2023. Norma is joining her mother, Josephine McCaskill Thompson, father, Gaylon Jack Smith, and brothers Barry and Gaylon Smith in her walk with Jesus.
Norma leaves behind her loving husband of over 46 years, Thomas Francis. Her two daughters, Sandra Wendel and Patti Davis. Norma considered here girls her best friends. She would be the first to acknowledge their mistakes and the leader in the parade celebrating their successes.
It was Norma's joy that she was blessed with three amazing grandchildren, Timothy Taylor, Brandi Davis and Samantha Taylor; as well as five great grandchildren, Dylan Huston, Shane Smith, Graham Taylor, Kennerly Taylor and Hayden Taylor.
Besides her love for God and her family, Norma loved animals. Whether it be a stray cat, abandoned baby birds or the many pups she and her husband had, they got her attention and affection.
Norma enjoyed traveling with her husband, Tommy. Whether in their motor home, or on a cruise ship; they loved spending time together laughing and meeting new people.
Her bright smile, stylish flair and determined spirit will be missed by her family and friends. We look forward to the day we will all dance together at the joyous banquet in heaven.
In her honor a funeral will be held on Monday, July 3, 2023 at 10:00am in the Crowder Funeral Home Chapel, Dickinson, Texas followed by entombment at Mt. Olivet Catholic Cemetery, Dickinson Texas.