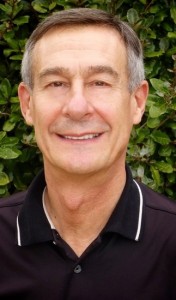 Nick was born in Brooklyn, NY on December 13, 1949 to Evelyn and Nicholas Lance, but considered Middlesex, NJ his hometown.  He received his undergraduate degree in Mechanical Engineering from the Georgia Institute of Technology in 1973 and his master's degree in Mechanical Engineering from the University of Houston in 1979.  He began his career at the NASA Johnson Space Center (JSC) in 1968 as a co-op student and was a team member of the Apollo Program, which landed men on the moon, and all of the human space flight programs after Apollo.  He retired in August 2009 after 41 years of service to NASA, where he earned his place as a proud member of the NASA family.
Ham radio was a big part of Nick's life.  He was interested as a child and studied with his father, but never completed the tests to get his license.  Nick and his daughter Erica received consecutive licenses when she was a young child.  He was a member of the JSC Amateur Radio Club and past president of the Clear Lake Amateur Radio Club (CLARC). Nick also played a prominent role in supporting numerous fun runs and marathons with emergency communications.
Nick taught amateur license classes both to the public and intermediate school students in the CCISD (Clear Creek Independent School District) for over 15 years, helping 30 – 40 students per year get their amateur licenses. CCISD awarded Nick the Secondary Volunteer of the Year Award in 2011.  Nick was on the ARISS (Amateur Radio on the International Space Station) team, which organizes the ham radio contacts with the astronauts on the International Space Station. He was very proud of his role in preparing the astronauts to pass their amateur radio license exam.  In 2003 the Amateur Radio Relay League named Nick the Professional Educator of the Year. When he was not "radio-active," Nick enjoyed traveling with his wife Renee and spending time with daughter Erica in Atlanta, GA, and son Nick in Ft. Collins, CO.
The sport of horseshoe pitching was always a passion of Nick's. He won the New Jersey State Junior Championship in 1966 and became a member of the National Horseshoe Pitchers Association after resuming the sport 35 years later. Since getting back in the game, he won back-to-back-to-back gold medals in the 2009, 2011, and 2013 Senior Olympic Games. In 2013 he won the Texas State Horseshoe Championship.
Nick was a great organizer, keeping his high school friends together through e-mail lists, and helping to host several NASA JSC Engineering Directorate reunions. He took the role of webmaster and Communications Committee Chair for the JSC Chapter of the NASA Alumni League (NAL), maintaining the ever-changing NAL e-mail list and keeping the members informed of NASA and JSC-related activities.
Nick went to be with his Lord and Savior while surrounded by friends and family on May 24, 2015, after experiencing complications due to an aortic aneurysm.  Nick is predeceased by his father Nicholas Lance.  He is survived by his wife Renee, his children Erica Lance White (husband Chris) and Nick D. Lance (fiancée, Megan Parus), his mother Evelyn Lance, his sister Lorice Wiczewski (husband Walter), his brother John Lance (wife Pattie Shieh), sister-in-law Janell Richter (husband James), and numerous nephews, nieces, and cousins.
A celebration of Nick's life will be held Sunday, June 14, 2015 at 2:00 pm in the Alamo Ballroom of the Gilruth Center, Space Center Blvd, Houston, TX.  All who knew him are welcome at this celebration.
The Nick Lance Memorial Scholarship fund has been established through the JSC Chapter of the NASA Alumni League.  Anyone wishing to donate may do so by sending a check payable to "NAL Nick Lance Scholarship Fund", c/o Estella Gillette, 3739 W. Pine Brook Way, Houston, TX  77059.