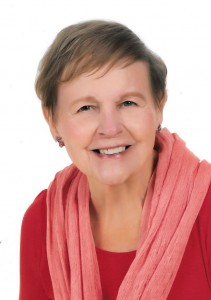 Nellie Marie Dean, beloved wife, mother, grandmother, great-grandmother, sister, and friend, was called home to heaven on February 3, 2016.
Nellie was preceded in death by her loving husband of 54 years, Johnny Clyde Dean; sisters Madel Trainor and Mabel Ezernack, brother Raoul Stemmann Jr.; mother Ita Comeaux Stemmann and father Raoul Joseph Stemmann; granddaughter Britny Marie Merrill, brothers in law Herman Romain and Francis "Pinky" Ezernack, and sister in law Mercy Stemmann.
She is survived by her four children, Sandra Ng (and husband Dennis), Carolyn Garcia (and husband Gabriel), Milton Dean (and wife Lori), and Kenneth Dean; three siblings, brothers Father Joseph Stemmann and Preston Stemmann (and wife Connie), sister Marie Romain, and brother in law Frank Trainor, as well as 15 grandchildren and 3 great-grandchildren, along with a large extended family and innumerable friends, all of whom will miss her immensely.
Nellie was born in Carencro, Louisiana on June 21, 1926. In 1944, she graduated from Mt. Carmel High School in New Iberia. After high school, she worked as a stenographer for a small law firm and perfected her talent of short hand. One special evening, at the age of 32, Nellie met the love of her life! They danced the night away at the Officer's Club, on the Chennault Air Force Base that night. Three short months later, on April 12, 1958, Nellie Marie Stemmann and Johnny Clyde Dean were married at the Cathedral of the Immaculate Conception Catholic Church in Lake Charles, Louisiana.
Nellie (Maw-Maw) had a passion for cooking and family. From green pea salad and collard greens, to banana pudding, they were certain to fill your plate with love. Maw-Maw loved being surrounded by her family and looked forward to her family reunion every year. She loved birds of all kinds, butterflies, and watching Paw-Paw's garden grow. One of her many special gifts in life, was the ability to tell when something was on your mind and wrap you in her unconditional love. Maw-Maw generously and selflessly devoted her time and energy to the support and adoration of her family, a true matriarch. She was an insightful, tough, Cajun angel whose devout Catholic faith was the cornerstone of her enduring personality. Nellie was so very proud of all of her children, grandchildren, and great-grandchildren; all of who were extraordinarily blessed by her presence and impact on their lives.
The family would like to thank everyone for their continued prayers and support. As we gather together to celebrate Nellie's life and as a special way to honor her wishes, please dress in bright and cheerful colors. Nellie's favorite colors were shades of pink, corals, purples, and greens.
Visitation will be held at Crowder Funeral Home in League City, Texas on Thursday, February 11th from 5:00 to 9:00pm, with a rosary service at 6:00 pm. A Mass of Christian burial will take place at St. Mary Catholic Church in League City, Texas on Friday, February 12th, at 10:30 am. Interment will follow at Forest Park East Cemetery in Webster, Texas.