Mrs. Phyllis Culver Wilson Sanborn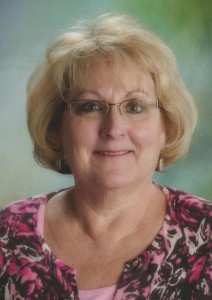 Mrs. Phyllis Culver Wilson Sanborn died peacefully, surrounded by family, in Webster, Texas on May 23, 2015 at the age of 61 years.
Phyllis is survived by her husband of 18 years, David Sanborn; her son, Steve Wilson and fiancé Britany Tuggle; daughter, Emily Wilson Russell and husband Richard along with granddaughter, Emma; stepdaughter, Jennifer Rainey and husband Justin; stepson, Justin Sanborn; sister, Patsy Culver; and mom, Ruby Culver and numerous other family members. She is preceded in death by her parents, Perry and Ruth Culver; and brother, Dudley Culver.
Phyllis was born on August 2, 1953 in Sylacauga, Alabama. She graduated from Austin High School in Decatur, Alabama in 1971. Phyllis moved to League City, TX in 1982 where she was an active volunteer in the community for 30 years. In 1988, she found her true calling in education and worked in Clear Creek ISD for nearly 25 years. The achievement she was most proud of was serving the citizens of League City for 2 terms as a Council Member. Along the way, she made numerous friends, touched countless lives, and was deeply loved by many.
The family would like to a give a special thanks to her caretaker, Chelcee Marks, who became a part of the family by caring for Phyllis daily, throughout her illness.
Visitation is scheduled for 6:00-9:00 P.M. on Friday, May 29, 2015 at Crowder Funeral Home, 1645 East Main Street, League City, TX. The Funeral is scheduled for 11am. on Saturday, May 30, 2015 at League City United Methodist Church, 1411 West Main Street, League City, Texas 77573, officiated by Pastor Joel McMahon, IV. A reception will follow at Bauerschlag Elementary, 2051 League City Parkway, League City, TX. All are welcome to attend and celebrate Phyllis' life. In lieu of flowers, contributions can be made in Phyllis' name to the Clear Creek Education Foundation at www.clearcreekeducationfoundation.org.