Mr. John A. "Jay" Pharris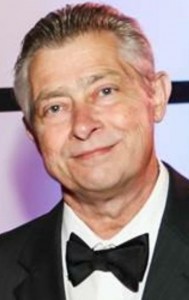 Mr. John A. "Jay" Pharris, Jr., passed away on June 1, 2015, in Webster, TX. Mr. Pharris was born in Beaumont, TX, on November 21, 1951, to John and Mary Pharris,  Sr. He recently retired from Southwest Airlines after 25 years of service.
He is preceded in death by his parents and his sister, Judy deVlugt, and her husband, Hans.
Mr. Pharris is survived by his wife of 43 years, Jacqueline K. Pharris; son, Dustin S. Pharris, and his wife, Amy; grandsons: Joshua, Gabriel, and Matthew; sister: Linda Guin, and her husband, George; and numerous nieces and nephews who looked to him as a father figure.
Memorial service will be Friday, June 5, 2015, at 6:00 pm at Crowder Funeral Home in Pearland with Pastor Ronnie Mills officiating.
Memorials may be made to Texas Children's Hospital.