Michael Ray "Mike" Cooper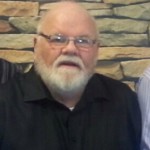 Michael Ray "Mike" Cooper, 67, of Santa Fe, passed away May 17, 2014. He was born June 26, 1946 to Ray and Imogene Cooper in Decatur, AL. Mike retired as a chemical operator from Amoco – Chocolate Bayou. He was preceded in death by his parents.
He is survived by his daughter, Kim Messlein and her husband, Ted; Son, Brandon Cooper and his wife, Danielle; sister, Kathy Livingston; grandson, Teddy Messlein; and his four-legged grandchildren, Rick, Parker, Duke, Zoe, Scooter, and LoLo.
A visitation in his honor will be held Wednesday, May 21, 2014, from 5:00 p.m. to 8:00 p.m., at Crowder Funeral Home, Dickinson, TX. Services and interment will be through Ridout Brown, Decatur, AL.