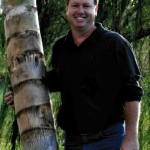 Michael Patrick Ziegler, 44, of San Leon, passed away June 24, 2014. He was born November 15, 1969 to Patrick Francis and Mary Patricia Zieger in Woodbury, NJ. Michael owned and operated Coastal Building and Remodeling but was an avid hunter and fisherman in his spare time. He was devoted to his family and his friends. Michael was preceded in death by his father, and his step-father, William Belzer.
He is survived by his mother, Mary Tomlinson; step-father, Steve Tomlinson; daughter, Jessica Schlomer; sons, Cody and Michael Ziegler; granddaughter, Kiley Adams; sister, Erika Zieger; brothers Patrick Zieger Jr. and his wife Melinda, William Belzer Jr., Francis Zieger and Timothy Reed; nieces, Cassidy and Savannah Whitehead; nephews, Joey Brantley and Chris Schlomer; and lifelong friend, Daron Henderson.
A visitation in his honor will be held Saturday, June 28, 2014 from 1:00 pm to 3:00 pm, with a celebration of his life following at 3:00 pm, Crowder Funeral Home Chapel, Dickinson, Texas.