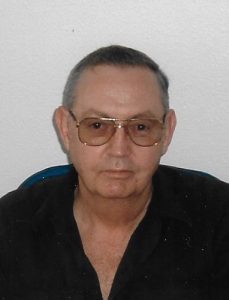 Michael Alva Phelps of Texas City went to be with the Lord on Thursday, October 20, 2022 in Kingwood, Texas.
Michael attended Texas City schools until he enlisted in the Navy at the age of 17 where he was stationed on the U.S.S. Forrestal till he was released at the age 21. After his service to the Navy Michael became an amazing carpenter and was a member of the Carpenters & Mill Wrights Union of Houston, Texas until his retirement. After retirement he spent his days caring for his parents, grandchildren and enjoying watching lots of movies especially westerns.
He is preceded in death by his mother Flora Parkinson, father Alva Phelps, father Walter Parkinson, brothers; Charles Phelps, Thomas Phelps, Rodger Allen, Steven Allen, sister Luwanna Sue Phelps and brother in law Sam O'Callaghan.
Michael is survived by his sisters Karen Schultz and Renee O'Callaghan, daughters Joy Ritchie (Robert) of Huffman Tx, Tabatha Shoemake of Campbell Tx and Michelle Phillips (John) of Mobile Al. Grandchildren Taryn Schultz, Robin Ritchie, Samantha Shoemake, Caleb Shoemake and great grandchildren Conner, Aden, Elizabeth, Griffin and numerous nieces and nephews.
A celebration of life will be held at a later date. In lieu of flowers the family asks that donations be made to a charity of your choosing.