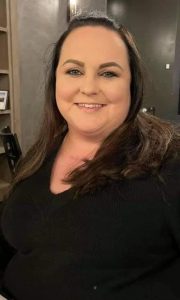 Melissa Lynn Gonzalez, 39, went to be with our Lord on August 17, 2021. She was born on January 28, 1982, at The Woman's Hospital in Houston, TX. She moved to Pearland, TX two years ago where she resided with her family.
Melissa was a beloved wife, mother, daughter, sister, aunt, cousin, granddaughter, and friend. Of all her roles, she loved being a wife to her husband, Eduardo who she met in 2003 and married in 2007, and devoted mother to their children, Hannah and Roman. She had a very special bond with her daughter and never missed an opportunity to see her son play sports. Melissa was a kind-hearted person that would help anyone in need. She enjoyed traveling, especially taking vacations with her family where they created beautiful memories together. In her free time, you could find her relaxing on the water, fishing or out running the streets shopping. Melissa also enjoyed anytime spent with family and friends and never missed a chance to throw a good party.
For the last 15 years, Melissa worked at Diamond Refractory, currently serving as the Human Resource Manager. She always went out of her way to support the employees she hired. She gave many people a start in the field and built long-standing relationships with most, referring to some as "her kids."
Melissa touched many lives both personally and professionally and will remain in the hearts of all who knew her. She is survived by her husband, Eduardo Gonzalez; daughter, Hannah Rosa Gonzalez; son, Roman Alexander Gonzalez; parents, Deborah and David Zenteno and father, Bubba Hanks; grandparents, Betty and JB Hanks and Elsa Zenteno; sisters Valen Zenteno and Vanessa Zenteno as well as numerous nephews, nieces, aunts, uncles, cousins and friends who will all miss her dearly.
Services will be held at Crowder Funeral Home in Pearland, TX on September 18, 2021. Family visitation will be from 1:00 – 2:30 p.m. and friends are welcome from 2:30 – 4:00 p.m.