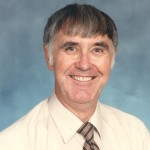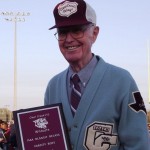 Visitation will be from 6 – 8 pm Tuesday at Crowder Funeral Home in Webster.  A funeral service will be held at 10:30 am Wednesday at the funeral home and he will be laid to rest in the Forest Park East Cemetery.
Max Mullenix Blansit was born in Hamilton, Texas on August 6, 1932.  He passed away on August 2, 2014. He is survived by his wife of 58 years, Frankie Y. Cohagan Blansit; daughter, Lisa A. Blansit, nephew Richard B. Niezek, sisters-in-law Patsy Durham and her family; Linda Offutt and her family; brother-in-law Harold Cohagan and his family and countless friends.   He was preceded in death by his parents Roy H. Blansit and Willie "Bill" Mullenix Blansit, his brother Roy H. Blansit, Jr. and his sister Merrell B. Niezek.
He graduated from Hamilton High School in 1950.  During high school Max was a member of the track and football teams and also played trombone in the band.  He then attended North Texas State College on a track scholarship where he received both his Bachelors and Masters degrees.  He originally started as a music major, but life had other plans in store for him and he changed his major to education.  And that choice led him to a career he loved and a life devoted to teaching and mentoring students.
Max was and educator and coach.He began his teaching career in 1953 in Mineral Wells, Texas, at the high school where he taught world history and government and also coached football, basketball and track.  He then moved to Corpus Christi where he taught history and coached at Wynnseal Jr. High School.  Corpus Christi was also where he met his wife Frankie.  In 1958, he began teaching at Goldthwaite High School where he continued to coach and even became athletic director.  He and Frankie then moved to League City, where he began his long tenure as a teacher and coach at Clear Creek High School. While at Clear Creek, he was an assistant football coach from 1960-1969.  During that time he was also coaching track and field.  Coach Blansit was responsible for starting the cross country program at Clear Creek High School in 1962.  He coached track and cross country until 1974 and during that time had 4 state championship teams. He continued to teach government at Clear Creek High School until 1989; also serving a Social Studies Chair, from 1979-89.  He retired with 36 years in the teaching profession.
Max was a member of Friendswood United Methodist Church and remained active as a deacon in the church.  After retirement he took up baking and loved sharing his humming bird cakes, banana bread and other baked goods with family and friends. Max proudly volunteered for the City of League City.  He served on the Charter Review for the City and later went on to serve on the Parks Board including serving as its president.  He received several awards for his accomplishments as an educator and coach.  Max was very proud and honored when his former athletes started a scholarship in his name and again when the Clear Creek Relays were renamed the Max Blansit Relays to acknowledge his contributions to the Cross Country and Track program at Clear Creek.  He loved visiting with people and telling stories from his time as a camp counselor at Camp Grady Spruce or growing up on the family farm.  He would often bend an ear about the accomplishments of his former athletes and students the pride he had in their accomplishments and the wonderful men and women they had grown up to be.  He was proud of the fact one of his student athletes went on to become the head women's basketball coach at the University of Texas and another became a renowned heart surgeon, while others went on to careers in the military, politics, as educators and many other professions.  No matter what career path they chose, each student and athlete was special and important to him.
Contributions may be made to the charity of your choice.
Pall bearers:  The men who called him Coach