Mattie Mae (Mike) Gonsoulin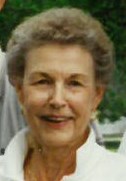 Mattie Mae (Mike) Gonsoulin passed from this life Sunday, September 4, 2016 surrounded by her family. Mattie was born November 21, 1925 in Port Arthur, Texas to E.A. and Mattie Kubitz and moved to Texas City in 1951 where she raised her three sons whom she loved dearly.
Mike loved to play golf and passed that love on to her sons.  She was raised in the Lutheran church and her faith carried her through her 90 years.
Mike worked for Head, Maxwell and McKenna in Galveston until she was 79.
She is preceded in death by her parents E.A. and Mattie Kubitz.  She is survived by her three sons and daughters-in-law; Greg and Janie Gonsoulin of Sugar Land, TX, Mark and Gail Gonsoulin of La Marque, TX and Steve and Gail Gonsoulin of Brenham, TX; six grandchildren; Dana Saxon of Montgomery, TX , Nikki Dispensa of Cypress, TX, Grant Gonsoulin of Spring, TX, Scott Gonsoulin of Austin, TX, Ann Teng of Austin, TX and Brent Gonsoulin of Houston, TX and seven great grandchildren.
A Graveside Service will be at 11:00am on Friday, September 09, 2016 at Galveston Memorial Park in Hitchcock, Texas.