Mary Louise Perkins 1937-2015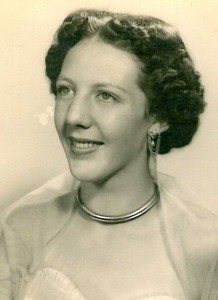 Also known as Mother, Sister, and Mamo, lost her courageous battle with cancer and now is at peace and free of her pain. She is in the arms of our Lord, and with the love of her life, Clarence "Perk" Perkins who preceded her in death. Mary loved all of God's creations especially all of her animals, the sun, the beach, and the ocean.
Survivors she was surrounded and loved by include children: Lori and husband Todd Whistler, Vicki Van Wormer; brothers and sisters: Gladys and husband Homer Hopkins, Gene Robinson and wife Linda; brother in law and sister in law, Robert Perkins and wife Lynn; grandchildren: Erica McMillan,  Erin Skufca and Husband Jack Jr.; great grandchildren: Kade and Kole Skufca; and her beloved dog Sage, who protected her until the end of her life from anyone, and everyone including family, friends, and nurses.
The family of Mary would like to thank all of the staff, nurses, and doctors with Memorial Hermann Hospice Care that helped Mary with their kindness, care, and prayers. Lori and Todd also would like to especially thank our five saints Akeba, Irma, Judy, Aunt Lynn, and Aunt Gladys for your unending prayers and gentle care. Mary now will join Perk in the Caribbean Sea on the coast of Aruba her favorite place to visit, with a small private ceremony with family and friends.