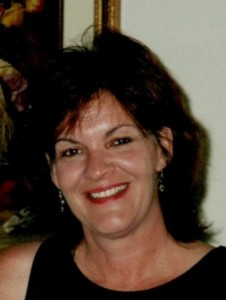 Mary Josephine (Schmidt) McConnell, 59, of Webster, Texas passed away May 3, 2015 at her home.  Mary Jo was born October 15, 1955 to Clarence and Margaret Schmidt in North Platte, Nebraska.  She attended North Platte St. Patrick's Catholic Schools and was a graduate of North Platte Junior College.  Mary Jo lived and worked in Austin, Texas for much of her career as a Medical Laboratory Technician.
Mary Jo was a loving and dedicated mother to her children, and spent much of the last few years in the company of her beloved granddaughter, Kadyn, the light of her life..  She is preceded in death by her parents.
Mary Jo is survived by her daughter, Amanda Lynn Greenwood; sons, Jeffrey Alan McConnell and Timothy Joseph McConnell; sister, Jennifer Richardson; brothers, Jeff Schmidt, David Schmidt (Jeanie), Dan Schmidt (Jackie), Kevin Schmidt (Darla), and Craig Schmidt (Marilyn), and her granddaughter Kadyn Lorelei Greenwood.
A memorial Service in her honor will be held at 10:00 Am, Saturday, May 9, 2015, at Crowder Funeral Home Chapel, Dickinson, Texas.   Interment will take place later at Mt. Olivet Catholic Cemetery, Dickinson.
In lieu of flowers donations may be made to www.firstgiving.com/fundraiser/maryjo-mcconnell/MaryJoMcConnellsPage