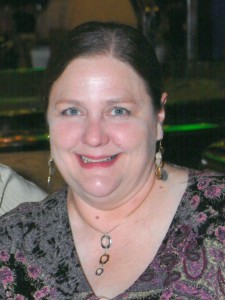 Mary Elizabeth Barker, 58, of Hitchcock, Texas passed away on Saturday, December 27, 2014. She was born in Houston, Texas on February 20, 1956 to Essie and Basil Ringo. A longtime member of the Episcopal Church and a daughter of the King, Mary was a compassionate and giving person. She liked gardening, singing, making jewelry and playing the guitar. Mary worked as a contract employee at NASA providing computer support for over 15 years.
She is preceded in death by her father, sister; Carol Bird, and two brothers; Basil Ringo, Jr. and Randy Greene. Mary is survived by her mother, loving husband; Brian Barker, daughter; Amber Hux and husband Kenneth, two sons; Keith Barker and Jason Barker, sisters; Gaye Bautista, Donna Joy, and Lynn Allen, brothers; John Ringo, Sam Ringo, David Avalos, and Tommy Clements, grandchildren; Nicholas Hux, Kaitlynn Hux, Shelby Hux, and John Hux, her special friend and cousin; Kristie Nutt, as well as numerous nieces and nephews.
A Memorial Service will be held at Holy Trinity Episcopal Church in Dickinson, TX on Saturday, January 3, 2015 at 2:00PM with Rev. Stacy Stringer officiating.
The family asks that in lieu of flowers, that donations be made to the National Alliance on Mental Illness at www.NAMI.org.