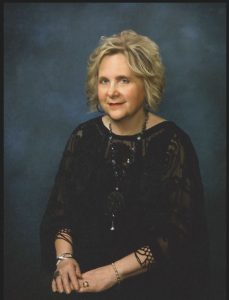 Mary Christie Russell
April 11, 1954 – May 13, 2023
Mary's story began in Rochester, NY, where she was the first-born child of the late Leon J. and Bernadine V. Bazewicz. She was appropriately named because the name Mary originally meant Beloved Obstinacy, or to love, or to be rebellious or to be bitter or strong. Both of her grandmothers shared the same name, Mary. The Mary we celebrate today was strong, independent, compassionate, intelligent, generous, and trusting. Her early years were spent in Glens Falls, NY. She graduated from Glens Falls High School as an honor student, accomplished musician, and athlete. Russell Sage College in Troy, NY, was her next stop for four years while she earned a B.S. in Chemistry.
Upon graduation, the corporate industrial world welcomed her with open arms. Mobil, and eventually ExxonMobil, was her professional home for 25+ years. She specialized in the Chemical Division working throughout the USA and the Netherlands, traveling often and always bringing home mementos for the ones she loved.
Mary had a lifelong passion for learning, excellence, and enthusiastically sharing what she learned. A youthful soulmate and first husband, Raymond Gunter Hinske, introduced her to a love of sailing. That passion led her to become skilled at sea and later acquire a Captain's License after successfully crewing in an international regatta. It was not surprising at all when, during a racquetball tournament, after Mary had won the women's division, her next match would be challenging the same soulmate. He had won the men's division.
Her final assignment with ExxonMobil brought her back to work in Baytown, TX, and to live at the Lakewood Yacht Club in Seabrook, TX. Once she was retired, she added three tiny dogs to her family. If for some reason one of the dogs would eat your shoe, she would sincerely offer to replace the shoe with lavish footwear! She could enjoy the water more fully again and explore with her husband, Robert Bernard Elsen. He passed May 5th, 2012. He left a light that guided her into a love of volunteering behind the scenes and doing life coaching in a one-on-one environment.
Eventually she found the love of her life, James Douglas Russell, whom she married on October 31, 2015, in an intimate ceremony at a friend's home. They were both retired and lived at the Lakewood Yacht Club in Seabrook, TX. Reading in the second story den overlooking Clear Lake was a frequent pastime for her during this season. Doug preceded her in death on March 22, 2023.
Her life will be forever cherished by her sister, Lee Ann Bleyl (Don); nieces, Kirsty Butler Bleyl (Andrew), Katy Bleyl, Wendy Klump (Kevin), Anna Davila (Michael); grandniece, Lydia Davila; and grandnephews, Jacob Davila and Konnor Klump. She is now in the loving embrace of Jesus, her Savior.
A celebration of life will be held in Bellville, TX at a later date to be announced.