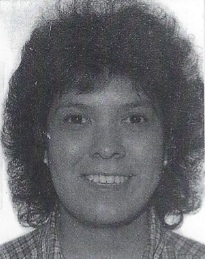 On July 14th 2018, heaven celebrated a homecoming when Mary Akins passed from earth to heaven. She is again with her maternal grandparents (Eduardo and Maria), her mother (Epifania), two sisters (Judy and Mona), two brothers (Louie and Jessie), and two brothers-in-law (Tony and Denny).
Mary was born in Mitchell, NE June 28th 1942 but grew up in North Platte, NE. She lived her life centered on God, family, and children. She remains in the hearts of many, including: her husband (Jerry), children Rod (Marcie) Rodriguez, Brian (Tania) Akins, and Calli Rodriguez Gruber; six grandsons – Jordan, Jacob, Joshua, Matthew, Platte, and Jacob; siblings Dan (Minnie) Lopez, Genny Sharp, Esther Shepherd, Robert Ramirez, Joe Ramirez ( Eileen McBride), and Virginia Lopez (widow to Louie); Aunt Ruth (Uncle Jim) Kirby, numerous nieces, nephews, grand nieces, and grand nephews, a large number of cousins and many friends.
Grandsons knew her as Mimi. Nieces, nephews, grand nieces, and grand nephews knew her as Wonderful Auntie Mary (likely due to some coaching she did with them early in their lives). Siblings knew her as "my rock", "my beautiful sister", and "my cheerful, bubbly sister".
Mary was well liked by a host of people in all walks of life. Several nieces and nephew considered her their favorite aunt. Children were drawn to her. She liked to serve in her church's child care programs where kids gravitated toward her. They must have sensed the affinity she had for them.
Mary's memorial service will be held July 25th, 2018 at 11:00 AM, with a lunch reception following at Crowder Funeral home in Webster Texas. Interment will be at North Platte Cemetery at a later date. In lieu of flowers please make a donation in her name to The Salvation Army in Grand Island, Nebraska, address 818 W. 3rd Street, zip code 68801.