Marvin Chester Peyton, Jr.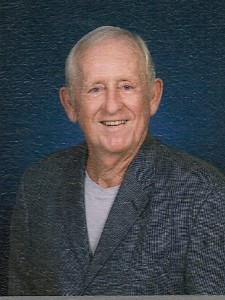 Marvin Chester Peyton, Jr., 75, passed away on January 29, 2015 at his home in San Leon, Texas surrounded by his family. He was born on October 21, 1939 in Conroe, Texas. On June 10, 1960, he married Edwina Weber in Houston, Texas.
In his life, he served in the 49th Armored Division, coached little league teams in Tomball, led Methodist Youth Fellowship groups, founded Gulf Coast Metal Sales in 1975, loved Galveston Bay and was an avid hunter, boater and fisherman. He left a lasting impression on every person he met and will be sorely missed.
He is survived by his loving wife of 54 years, Edwina; his son Gary Peyton and wife Sherrie of Spring, Texas, and daughter Shari Peyton Robey of Houston, Texas; his grandchildren Peyton Robey Stephens and husband William, Colton Robey, Shelby Peyton and Zachary Peyton; his great-grandsons Levi and Sawyer Stephens; his sisters Julia Kintz Hudgens and husband Phil and Joan Kintz Johnson and husband Richard; his aunt Myrtis Goodson Pettijohn; as well as numerous nieces, nephews, cousins, coworkers and cherished friends.
He is preceded in death by his father Marvin Chester Peyton, Sr., his mother Vivian Hathaway Kintz and his beloved step-father Frank Kintz.
His friends and family will celebrate his life at a reception on Galveston Bay according to his final wishes.
In lieu of flowers, donations can be made to the Galveston Bay Foundation at 17330 Highway 3
Webster, TX 77598 or galvbay.org or a charity of one's choosing in his name.