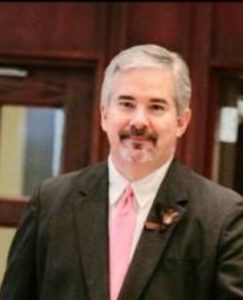 Mark Ersa Baird, 52, of Dickinson, Texas, passed away in Webster, Texas on July 12, 2017.  Mark was born October 23, 1964, to Billy Mack and Margie Nell Baird in Beaumont, Texas.  He received his Bachelor's Degree from Lamar University and was a marketing manager for Progressive Insurance throughout Texas. Mark was involved with the Boy Scouts of America, loved sports and was a loyal Astros and Texans fan. Mark was preceded in death by his step-father Bill Watkins and a brother Bobby Watkins.
Mark leaves behind to cherish his memory his mother Margie Watkins; father Billy Mack Baird, Sr. and Marcia Tesauro; his loving wife Laura Baird; daughters Adrianna Baird, Katie Baird, Charlotte Abdul-Jabbar and husband Rashad, and Elizabeth Woodrow; sons Alex Baird, Matthew Bowie, and Eric Bradshaw; sisters Lorraine Davenport and husband Mike, and Jo Lynn Leal and husband Steve; brothers Billy Baird, Jr. and wife Carla, Matthew Baird and Charlie Watkins, grandchildren Keaton, Kayden, Jaxon, and Isaiah; and numerous nieces, nephews, and friends.
A memorial visitation will be held in Mark's honor 6:00 – 8:00 pm, Tuesday, July 18, 2017, at Crowder Funeral Home Chapel, Dickinson, Texas.