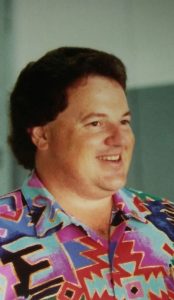 Mark Allen, 60, of Webster, Texas died January 1, 2017 at Bay Area Regional Medical Center after a lengthy illness.
He was born on September 2, 1956 in Alexandria, Louisiana to Bobby Ray Allen and the late Ruth Ceceilia Allen.
Mark is survived by his wife Kim and their son Pierce; his father and stepmother Bobby Ray Allen and Helen Ruth Allen; his brother Ken Allen and his wife Charlotte; his sister Susan Heasty and her husband John; his sister Lisa Watkins and her husband Don; his sister Marianne Ehrlich and 9 nieces and nephews.
A memorial service will be held Saturday, January 14, 2017 at 2pm at Crowder Funeral Home in Webster.