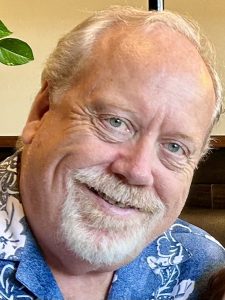 Malcolm Earl Swinney, age 70, of League City, Texas passed away on August 17, 2023, in Houston, Texas. He was born on September 23, 1952, in Waxahachie, Texas. Malcolm was a beloved husband, father, and friend, whose love for his family was the center of his life. He had a spontaneous and intense personality that endeared him to all who knew him. Malcolm's compassion for others was evident in both his personal and professional life.
Malcolm had a deep passion for sports, particularly baseball. He dedicated his time and energy to coaching numerous little league teams and select teams, mentoring many young players to become better athletes. His ability to coach, teach, and mentor extended beyond the sports field, as he also had a successful career in public service and emergency management.
He began his public service career in the EMS field and later transitioned to the Emergency Management Operations sector. Malcolm held supervisory and management positions for various organizations, including the City of Austin, City of El Paso, Rural Metro in Tucson, AZ, the City of Baytown, Texas Medical Center, and the City of Deer Park. He was known for his leadership, compassion, and loyalty, and his impact continues to be felt by those he mentored and led.
He is preceded in death by his parents Edkar Earl and Charlotte Ann Swinney.
He is survived by his wife, Teresa (Terry) Swinney; sons Christopher A. Martin (Nadeea Saeed) of New York City; Drake M. Swinney of League City, TX; Sisters: Marcia Hatfield (David) of Mesquite, TX; Marla Beets of Waxahachie, TX; Melissia Antekilian (Mike) of Keller, TX; and Melinda Cloud (Donald) of Justin, TX. He had three beloved grandchildren Kaiya Swinney, Luca Swinney and Noor Martin, and numerous nieces, nephews and cousins.
A private funeral ceremony was held for Malcolm, attended only by close family members. In the future, a Celebration of Life will be organized to honor his memory. Details regarding the date, time, and location of the event will be announced soon.
Malcolm Earl Swinney will be dearly missed by his family, friends, and all those whose lives he touched. His spirit and legacy will live on, reminding us of the importance of love, compassion, and dedication.