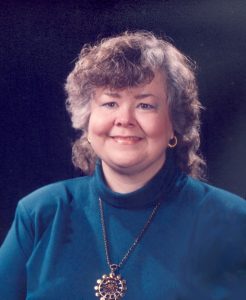 Lynna Kay Counts, died peacefully at a Houston area hospital this past Sunday, September 12, 2021.  She was laid to rest in Sparkman-Hillcrest Memorial Park in Dallas near her parents.
Lynna is preceded in death by her parents, Charles Franklin Counts, Jr and Lynna Frances Counts (nee Walters) and is survived by her son, Kendall Lynn Counts, grandson, Baileon Gibson Counts, sister, Ellen May Johnson, brother Christopher A. Counts and nieces Anna Christine Johnson and Catherine Rebecca Counts and nephew Samuel Fletcher Counts as well several cousins and great nieces.
Lynna was born November 27, 1940 in Dallas, Texas.  She was a member of Camp Fire Girls and Junior Achievement and graduated from North Dallas High School in January 1959.  While at North Dallas Lynna's road to a lifelong vocation grew as she was a member of the Future Teachers while embracing her love of acting and directing through theater classes.  Lynna continued to pursue the combination of teaching and theater in her college studies.  She graduated with an undergraduate degree in Fine Arts from North Texas State University in 1966 where she was a member of the National Theater Honor Society, Alpha Psi Omega.  She was an intern with the Dallas Summer Musicals in 1962, on staff with Fiesta Musicals, and very active in Dallas community theater including the Pearl Chapel Playhouse.
In 1971 she was named the National Speech Teacher of the Year for the Southern Speech Teachers Association while teaching in the Ysleta School District near El Paso, Texas.  While in El Paso, Lynna completed her Master of Arts degree in Theater and Performing Arts at University of Texas-El Paso.  Her children's play, The King's Decree, was the culmination of her work there, graduating in 1974.  In 1975, Lynna moved to Lincoln High School in Dallas and a few years later transferred to Hillcrest High School.  During her time at Lincoln and Hillcrest she taught speech, drama, and English and directed dozens of stage productions and coached numerous UIL one-act play troupes.  She retired from Hillcrest and lived in the local Dallas area until 2017 when she moved to Houston to be near her grandson.