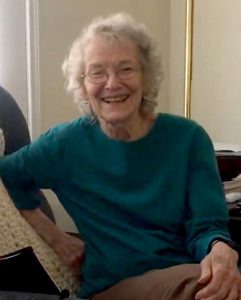 Lynn Barr Long, 82, of Dickinson, Texas, passed away Sunday, July 18, 2021. Lynn was born October 8, 1938, to Pearl and John Edwin Barr. She grew up on the shores of South Carolina and moved to Dickinson with her husband in the mid-'60s where he began his career with NASA and she later became a nurse. Dickinson is where they built their home, raised their children, and made lifelong friends.
Lynn was preceded in death by her beloved husband, William Clifton Long, in 1996. She was blessed to remain in their family home for the next twenty years, where she remodeled, traveled the world, and enjoyed seeing her grandchildren become adults.
She leaves behind to cherish her memory: her daughter Lavender Cheryl Long; sons Edwin Scott Long and wife Paula, and William Todd Long and wife Rachel; and her grandchildren Alexandria Kaelin Long, Christian Scott Long, Grannan William Long, Garrison Cade Long, Lauren Ashley Strickland, and Jessica Erin VanDyke.
A family graveside service will be held 10:00 am, Thursday, July 22, 2021 at Mt. Olivet Catholic Cemetery, Dickinson.