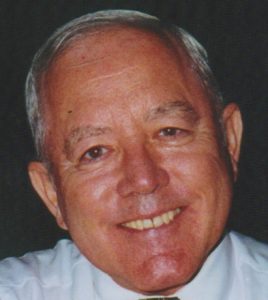 Lyndon Wayne Smith, 77, died October 9, 2019 at Clear Lake Hospital after succumbing to several illnesses. He is survived by his wife, Gayle Smith; his children, Laura Smith-Murray, Michael Smith, Coy Smith, and Kimberly Smith-Purcell; his grandchildren, Christopher Crocker, Jr., Brandon Smith, Cole Lutzenberger, Madeline Purcell and Abigail Purcell; his great-grandchildren, Carson and Caylee Crocker; his brothers, Terry Smith and Ray Smith. He is predeceased by his parents, Charles H. Smith and Mable I. Smith.
Lyndon was born June 10, 1942 and was raised mostly in Victoria, Texas where he was a member of the marching band at Victoria High School and went on to earn a degree from San Jacinto College. His band, The Dads of Dixie, put Victoria on the national scene as a finalist in the New York City talent contest where they met Annette Funicello and Carol Burnett. He took great delight in entertaining others with the coronet/trumpet and passed this interest down to his family. In fact, he collected horns as well as antique cars, knives, and trains.
Lyndon had a sundry of occupations, from a golf caddie to selling insurance to working at Battlestien's Clothing Store to a Deputy at the Victoria Sheriff's Department. He also flew as a pilot with the Civil Air Patrol and was a member of the Texas National Guard. Nothing would define his career and passion, however, as his service to NASA. For six decades he worked on the Mercury, Gemini, Apollo and Space Shuttle programs at NASA and proudly conveyed stories of mission control and space. He will be deeply missed by his family, friends and all who knew him.
His funeral service is scheduled for 10 a.m. on Friday, October 25th at The Houston National Cemetery, located at 10410 Veterans Memorial Drive in Houston.