Luz Maria Gomez (Marquez)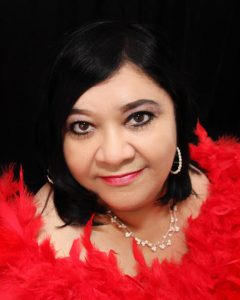 Luz Maria Gomez (Marquez), 73, a resident of Baytown, TX formerly of Pasadena, TX, passed away August 29, 2023 in Baytown, TX. She was born August 6, 1950 in Brownsville, TX. She attended St. Francis of Cabrini in Houston, TX and worked for over 10 years at Lisle Violin Shop in Pasadena. Her favorite things in life were singing beautiful ballads, spending time with her grandchildren, and drawing caricatures.
She reunites with her daughter, Melissa Ann Gomez; mother, Victoria L. Castillo, and step-father, Jose V. Castillo; sisters Yolanda Cabrera, Rosa Torres, Christine Robles; brothers: Jose Luis Marquez, Emilio Marquez, and Joseph Castillo, Sr.
Luz leaves behind her daughter, Cynthia Gomez Carlisle, husband Christopher; sons: Enrique Gomez, Jesus Ricardo Gomez, and Luis Gabriel Gomez; sister-in-law, Debra Castillo; thirteen grandchildren and two great grandchildren; brother, Joe Angel Marquez, wife Angie.
There will be a memorial service Sunday, September 10, 2023 at 2:00 p.m. in the chapel of Crowder Funeral Home, 2422 Broadway St. Pearland, TX 77581.