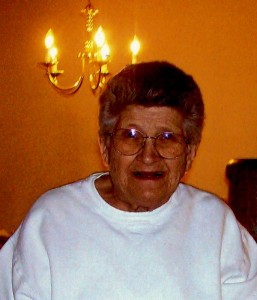 Loretta Spain Hutto, 81, resident of Galveston County for over seventy years, passed away peacefully in her sleep February 14, 2016 surrounded by her family. She was born January 13, 1935 in Florence, Texas to parents Arley V. Spain and Mittie Spain.
She worked with Hitchcock School District for many years and held numerous other jobs before retiring with her husband in Roswell, New Mexico. She enjoyed going to family reunions, traveling, visiting with friends, and vegetable gardening.
She was preceded in death by her husband of fifty-two years Ellis A. Hutto, and daughter Carolyn Umfleet, and brother Thomas Spain.
She is survived by her children, Linda Hutto Perez, James Hutto, Bobby Hutto, Patricia Jean Hutto Martin, Debi Hutto Gilmore, Danny Hutto; siblings, Arlene Butler, June Woitena, Jane Bozeman, A.V. Spain, and Peggy Shoemake; thirteen grandchildren, numerous great grandchildren, and numerous nieces and nephews.
In lieu of a memorial service, the family request memorial donations may be made to the charity of your choice.
The family would like to thank A-Med Hospice for their kindness and attentive care.
To Those I love and Those Who Loved Me
When I am gone, release me, and let me go,
I have so many things to see and do.
You must not tie yourselves to me with tears,
Be Happy that we had so many years.
I gave you my Love but you can only guess,
How much you gave to me in Happiness.
I thank you for the Love you have shown
But now it's time I traveled on alone.
So grieve awhile for me, if you must.
Then let grief be comforted by Trust.
It's only for a short time that we must part,
So Bless the Memories with your Heart.
I won't be far away, but Life goes on,
So if you need me, Call and I will come.
Though you can't see me or touch me…
I'll be near, With all of my Love around you soft and clear
And when this way you must come,
I'll greet you with a smile and a
"Welcome Home."