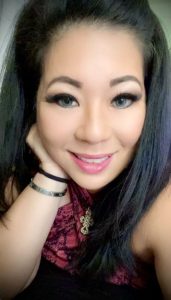 After a hard fought battle with cancer, Lisa Trang Do Velasquez of Pearland, TX, passed away peacefully on September 19, 2023 in Houston, TX surrounded by loved ones. Lisa was born on October 12, 1979 in Houston, TX to Tony and Jennifer Do. She has been a resident of Pearland for over thirty years and was a member of St. Helen Catholic Church. Lisa worked at Kelsey Seybold Clinic in Stafford, TX.
Lisa's heart was always with her family and she cherished every moment with her two boys. She was a loving and dedicated mother who enjoyed cheering for her boys on the sidelines at all their sporting events. Lisa enjoyed working out and was an avid sports enthusiast. She was a fan of all the Houston-area professional sport teams, but most of all, the Houston Oilers. She was a loyal friend and was always willing to lend a hand to anyone in need. Lisa showed great resilience, strength, and courage when faced with any adversity even when she was diagnosed with stomach cancer in August 2022. Despite her fatigue, Lisa remained dedicated to her work, family, and her perseverance to beat her illness and maintained her bravery throughout her final days.
Lisa is preceded in death by her mother, Jennifer Do. She is survived by her father, Tony Do; sons, Gavin and Logan Velasquez; sister, Michelle Do; and a host of other family and friends. As a passionate dog lover, Lisa also consider her Chihuahua Terrier, Tucker, to be a member of the family. Lisa will be greatly missed by all who knew and loved her.
A visitation for Lisa will be held at Crowder Funeral Home, 2422 E Broadway St Pearland, TX 77581 on Friday, September 29, 2023 from 2:00 p.m. to 9:00 p.m. with a blessing of the casket and soul at 6:30 p.m. followed by prayer and rosary. The Funeral Mass will be held at St. Christopher Catholic Church, 8150 Park Place Blvd Houston, TX 77017 on Saturday, September 30, 2023 at 8:00 a.m. Interment will follow at SouthPark Cemetery in Pearland, TX.
Pallbearers serving will be Brandon Nguyen, Gavin Velasquez, Kevin Bui, Aaron Nguyen, Tom Nguyen, and Christian Bui.