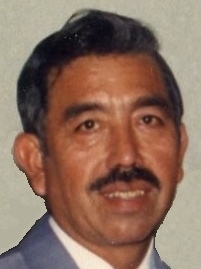 Lionel Galvan Gomez, 76, of Dickinson, TX passed away June 10, 2016.  He was born July 5, 1939 to Estella and Rudy Gomez in Harlingen, Texas.  Lionel worked as a welder, pipefitter and boiler maker for Marathon Oil Refinery for many years and was also active member of USW Union,  Shrine of the True Cross Catholic Church and the Knights of Columbus.  He will be remembered as a hardworking and generous man. Lionel was preceded in death by his parents and a brother, Elias Gomez.
Survivors include his daughter, Estella Gomez Binder; sons Lionel Gomez, Jr. and wife Debbie, and Christopher Gomez; sisters Elva Gomez and Delia Galvan and her husband Rossindo; brothers Emilio Gomez and wife Rose, Eleazar Gomez, Gregory Gomez and wife Catalina, Tirso Gomez and wife Sorie, Desiderio Galvan and wife Yolanda, David Galvan and wife Cynthia, Ricky Galvan and wife Amalia, Timmy Galvan and wife, Emma. Also grandchildren C. T. Gomez, Kayla Gomez, Lionel Richard Gomez, Louis Michael Gomez, Natalie Binder and Nathaniel Binder.
A visitation in his honor will be held from 5:00 pm to 7:00 pm, Friday, June 17, 2016 with a celebration of his life at 7:00 pm, Crowder Funeral Home Chapel, Dickinson, TX.  Interment will be at  El Muerto Cemetery, Harlingen, Texas at a later date.