Linda Sue Hutto Schlageter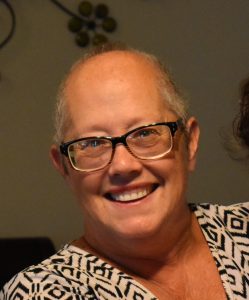 Linda Sue Hutto Schlageter, born August 12, 1954, peacefully passed away in her Texas City home on Friday, September 10, 2021 at the age of 67.
Linda, known by her grandchildren as "Mamo", was born to James Vernon Hutto and Wanda Ohm Smith.  In her early years, she lived with her parents and older sister in their small family home on Dolrece Street in La Marque, Texas.  A few years later, Linda and her family moved to a neighborhood known as "Freeway Park" in Texas City, where, in her later teen years, would  meet the love of her life, Robert (Bob) Warren Schlageter.  Many of Linda's lifetime friendships were forged in this neighborhood.  Linda graduated from La Marque High School in 1972..  Linda and Bob got married at the Queen of Peace Catholic Church in La Marque in 1974 and began their life together in their Texas City home, where they lived for the next 31 years, raising two sons, Cody and Casey Schlageter.
Through the years, Linda has been a stay at home mom and has worked at the family owned Western Auto, as well as First Bank of La Marque, the Galveston County Tax Office and her final career as a book keeper for 20 years at the Gulf Grey Hound Park.  Linda is known for her kindness, happy and bubbly personality and her unwavering ability to take care and give to others – even at her own sacrifice. To know Linda, is to know laughter and happiness.  Her upbeat persona, smiling face and giggly laugh could lighten any mood or room full of people.
Linda enjoyed cooking (especially casseroles and new dishes) and would often doodle or draw, especially with the grandchildren.  Linda welcomed company and loved entertaining guests at their beautiful home by hosting Christmas, July 4th and other parties.  Linda, Bob and her two sons (and later their own families) often spent many weekends on family property in the country, including Joaquin, Hackberry and Ezzell, Texas.  She cherished being outdoors, doing things like taking care of her plants, enjoying a camp fire on the patio, watching a sunset over their lake, simply relaxing in her sun room reading, and most of all, spending time with family and friends while partaking in Miller Lite.  However, none of those interests topped spending time with her six grandchildren!  They were her world!
Linda is survived by her husband, Bob Schlageter; her sons, Cody (Lacy) Schlageter and Casey (Candace) Schlageter; grandchildren, Mason Schlageter, Logan Woolwine, Lydia Schlageter, Liam Schlageter, Madyson Schlageter, and Lily Schlageter; sister Deborah Carlisle; brother Steve (Diane) Hutto; uncle Gene (Joy) Hutto; cousins, Johnny Hutto, Van Hutto, Chuck Hutto, Cherie Erickson, Tom Ohm, Mona Ohm Kurthy, and Mark Ohm; brother and sister-n-laws, Philip (Lynn) Schlageter Jr., John Schlageter, Cindy (Roger) Schneckenburger, Tim Schlageter Sr., Matthew Schlageter, Kevin (Diane) Schlageter, and David (Kim) Schlageter; nieces and nephews, Ann Dobkins, Erick Stultz, Deanna Nelson, Rob Sampson, Andrew Schlageter, Melissa Stultz, Becky Sampson, Justin Schlageter, Cierra Teverbaugh, Katrina Schlageter, Julia Schlageter, Tim Schlageter Jr., Demi Schlageter, Taitum Hutto, Briana Hutto, Jameson Schlageter, Wyatt Schlageter, Eli Hutto, Sammy Cardenas, Sierra Cardenas, and numerous other great nieces and nephews, family and friends.
Linda is proceeded in death by grandparents Ezra and Luella Hutto, Eldon Ohm Sr., Dorothy Turley; father James Vernon Hutto; mother Wanda Ohm Smith; father-n-law Philip Schlageter and mother-n-law Patricia Schlageter; uncles, Curtis Hutto, Eldon Ohm Jr., Jerry Ohm, and Rudy Ohm; cousins, Larry Ohm and Steve Ohm; sister-n-law, Debbie Schlageter; nephew, Ian Hutto; and niece, Amber Black.
For someone with tiny feet, Linda Sue Hutto Schlageter left large shoes to fill.  She will always be loved, remembered and be greatly missed.
Visitation will be held on Friday October 22, 2021 from 5:00 p.m. to 8:00 p.m. at James Crowder Funeral Home, located at 401 Texas Avenue, La Marque, TX. 77568.  Funeral services will be held on Saturday, October 23, 2021 at 10;00 a.m. at the Queen of Peace Catholic Church located at 1224 Cedar Dr. La Marque, TX. 77568.  The family asks that instead of sending flowers, pay a tribute to Linda Sue Hutto Schlageter to the Cruetzfeldt-Jakob Disease Foundation, INC  https://cjdfoundation.org