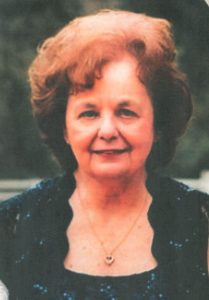 Linda Marie Berryhill, 77, a resident of Santa Fe, TX for 46 years, passed away October 12, 2023 in Palestine, TX. She was born in Texas City, TX on August 27, 1946. She was a member of New Life Church in Santa Fe, TX.
Linda reunites with her husband of 51 years, Gary Berryhill; parents, Charles and Doris Langford; brother, Gary Langford.
She leaves behind her daughter, Lynn Maness, husband Robert; son, Ronald Berryhill; grandchildren: Auburn Hilden, husband Nick, Hayley Maness, Hunter Berryhill, Dakota Maness, and Nash Maness; great grandchildren: Madelyn Maness-McCoy, Maddyn Maness, Stetson Hilden, Elliott Hilden, and Collins Stollings; brothers: Charles Langford, wife Cathy, Wayne Langford, wife Wyvonne and former daughter-in-law and special friend Robin Russell.
A visitation will be held at 1:00 p.m. at Crowder Funeral Home, 851 Farm to Market 517 Rd W, Dickinson, TX 77539 with a funeral service to follow at 2:00 p.m., Sunday, October 15, 2023. Burial will be 10:00 a.m., Monday, October 16, 2023 at Hayes-Grace Memorial Park Cemetery in Hitchcock, TX.
Pallbearers: Dakota Maness, Nash Maness, Nick Hilden, Austin Stollings
In lieu of flowers, family request memorial donations be made to New Life Church, 12902 W. 6th St. Sante Fe, TX 77510 in Mrs. Linda Berryhill's name.