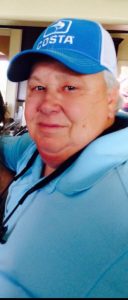 Leonard James Crenshaw, 69, passed away on August 31, 2019.  Mr. Crenshaw was born March 7, 1950 in Houston, TX and was a third generation Houstonian. His family originated from Butler and Crenshaw county in Alabama and he was proud of his distant ancestry to Sam Houston. Leonard served his country in the U.S. Army in the early 1970's. Leonard was a Manvel, TX resident for 9 years and was formerly of Pearland, TX for 21 years.
Leonard worked many years in the oil and gas industry as a Pipefitter/Welder and later in life, went to school to further his career in the medical field.  He retired from the Michael E. DeBakey VA medical center.
Leonard is survived by his wife of 36 years, Lisa Marie Crenshaw; daughters: Karen Faith Crenshaw and Elizabeth Ann Christy; son, Leonard "Stephen" Crenshaw, Stephens wife Johanna Crenshaw; grandchildren: Kaleigh Hester, Jordyn Cowhig, Timothy Crenshaw, Ethan Crenshaw and Emily Crenshaw; sister, Saundra Ann Hayman, Saundra's husband Lawrence Hayman; nephew, Ryan Hayman.
A visitation will be held from 3-5 p.m. on Thursday September 12, 2019 with a service to begin at 5p.m. in the chapel of Crowder Funeral Home, 2422 E. Broadway, Pearland, TX 77581.