Leonard Edwin Cornitius, Jr. (Ed)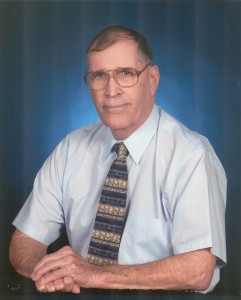 Leonard Edwin Cornitius, Jr. (Ed) died on November 26, 2015, at age 79 years. The son of Leonard and Janet Cornitius, he was born in Houston, Texas on April 23, 1936. A graduate of Lamar High School, he resided all of his life in Houston with the exception of time served in the U. S. Army and immediately thereafter. He later had a highly successful career at NASA.
He is remembered with love by his son, Clinton Cole Cornitius; his sister, Lynette Horrocks; his brother, Timothy Cornitius; and his wife of 45 years,Merle whom he called "A Gem". He was a faithful member of the Nassau Bay Baptist Church.
A visitation will be at 10:00 a.m. followed by funeral services at 11:00 a.m. at Nassau Bay Baptist Church on Tuesday, December 1, 2015.
Ed will be laid to rest in the Houston National Cemetery with Honors on Wednesday, December 2, 2015.