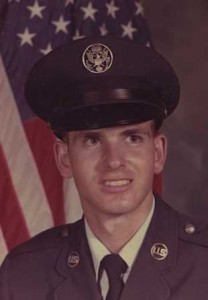 Leo Wagner, Jr. fifteen year resident of Alvin, Texas passed away July 3, 2015. He was born November 18, 1960 in Texas City, Texas to parents Leo Wagner, Sr. and Margaret Frances Wagner. He served in the U.S. Air Force for two years. He worked in IT services for University of Clear Lake in their computer lab.
He was preceded in death by his father Leo Wagner Sr., and his stepfather, Arman Loewen.
He is survived by his mother, Margaret Loewen, step-mother Shirley Wagner; brother, James Wagner; sister, Carol Pounds; niece, Karissa Pounds; nephew, Tommy Pounds, Jr. and wife Meagan and their daughter Haylie Pounds; and numerous other family members.
Visitation will be held from 6 pm-8pm Tuesday July 7, 2015 at Crowder Funeral Home in Dickinson, Texas. Services will be held Wednesday, July 8, 2015 at 2 pm at Crowder in Dickinson with interment following at Alta Loma Cemetery.