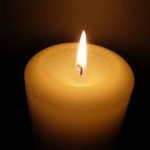 Leland James Brumley was born in Ada, OK, on September 5, 1942, to Robert and Velma Brumley.
Lee spent all of his school days in Oklahoma. During this time his favorite activities were band where he played the French horn and Boy Scouts where he stayed dedicated to earn the rank of Eagle Scout.
During high school in Duncan while working at Jones Grocery Store, Lee met the love of his life, Karen Williams. They were married 52+ years and shared many adventures.
After graduation from the University of Oklahoma, Lee was commissioned into the Army where he served his country for 24+ years achieving the rank of Lt. Colonel. This fulfilled his childhood dream of being a soldier.
After retirement from the Army, another dream was fulfilled – a long distance cruise to the Bahamas from Texas and back in his own 27' Catalina sailboat with his first mate, wife Karen. Sailing was a passion of Lee's that began with his first boat a Klepper Master Sailboat.
Lee was an avid reader of history and loved spending time with his family. He was also a proud member of the Chickasaw tribe.
Lee & Karen moved to the Clear Lake area 20+ years ago. They became active members at St. Thomas the Apostle Episcopal Church. Lee found joy in participating in Family Fun Fest, Brotherhood, Vestry plus being LEM and Chairman of the Capital Funds Campaign.
He was preceded in death by his parents and his sister, Martha Lowe. Lee is survived by his wife Karen, daughter Leslie and her husband Paul Wilmer, granddaughter Mallory and her husband CPT Gideon den Harder and their daughter Ruth, grandson Travis Wilmer, brother-in-law Jim Lowe and many nieces and nephews.
After a valiant battle with cancer, Lee passed peacefully on August 25, 2015, in the Palliative Care Unit at MD Anderson with his wife and daughter at his side.
Funeral Service will be 2pm, Saturday, August 29 at St. Thomas the Apostle Episcopal Church, 18300 Upper Bay Road, Nassau Bay, Texas, 77058. Interment will be Noon, Monday, August 31 at Central Texas Veterans Cemetery, Killeen, Texas.