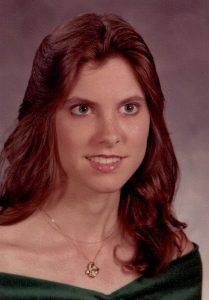 Leah Rae Barajas, 51, passed from this life Sunday, March 12, 2017, in Clear Lake.
Born April 6, 1965 in Galveston, Texas, Leah called Dickinson, Texas home, but she traveled to many places in her youth. She was a loving wife, mother, and grandmother. She loved life, her faith, but most of all her family.
She is preceded in death by her father JJ Mansfield and wife Eileen; mother Shirley Womack and husband Don.
Survivors include her loving husband of almost 33 years, Paul Barajas; son Joshua Barajas; daughters, Kayce and Erin Barajas; brothers, Jay Mansfield and wife Betsy, and Jimmy Womack; sisters, Thresia Love and husband David, and Nan Miller; grandchildren, Elizabeth and Gabriella Barajas.
Viewing and rosary will be held from 6:00-8:00 p.m. Thursday, March 16, 2017 at Crowder Funeral Home in League City, Texas. Funeral services will be 11:30 a.m. Friday, March 17, 2017, at Shrine of the True Cross in Dickinson, Texas. Leah will be laid to rest in the Mount Olivet Catholic Cemetery in Dickinson.