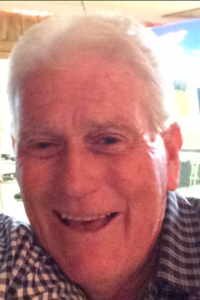 Lavell Williams, affectionately known as "Bubba" or "Uncle Bubba", age 71 of Santa Fe TX passed away Friday August 19, 2016 at home.
Lavell was born May 5, 1945 in Lewisville MS to James and Beulah Williams. He was a Master Mason with the John Mitchell # 1401 and an active member of the Fraternal Order of Eagles Aerie #3789. Lavell served 8 years as a United States Marine Corps reservist and was a member of the Marine Corps League.
Lavell was fun-loving and kept everyone laughing with his infectious smile and sense of humor.
He was preceded in death by his parents, brothers Bill, Fred and Charles. He is survived by children Marcell Wilson & Greg, Regina Flanery and Lavell Williams Jr (JR) & Melodi; grandchildren Aaron Johnston, Nicole Brewer, Zachary Williams, Jennifer McDaniel, Taylor Flanery, Justin & Kyle Wilson; siblings Fannie Ray, Odell Battenfield and Sammie Ferguson; 7 great grandchildren and many beloved nieces & nephews.
Services will be Wednesday August 24, 2016 at Crowder Funeral Home in Dickinson. Viewing at 1:00 pm Funeral at 2:00 pm with reception following at the Fraternal Order of Eagles.