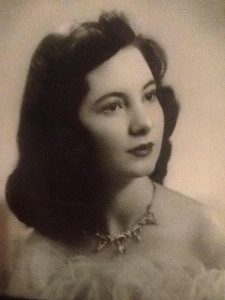 Lanell Wishard Farmer, 87, a resident of Pearland, TX since 1963, passed away on November 22, 2022 in Webster, TX. She was born on July 31, 1935 in Shreveport, LA.
Always having been "a child of God," she maintained a strong personal relationship with our Lord, and Savior, Jesus Christ. As a member of the Universal Doll Society, she enjoyed making and teaching porcelain doll classes, as well as being a Floral Designer.
She loved sipping a cup of tea while reading a good book, observing nature, painting, traveling, and you can bet, when there was a new craft, she was going to try it!
Lanell looked forward to reuniting with her beloved husband Gerald (Jerry) T. Farmer, her son, John B. Wishard, who recently passed away and her loving mother.
Lanell's most loved treasurers were her children: Sharon Wishard Mikeska, husband Gregory; Karen Wishard Nutt, husband Keith; and David L. Wishard; grandchildren: Jennifer Campbell, Tiffany Craig, Lauren Craig, Krista Presswood and Kevin Nutt, along with her great grandchildren: McKenna, Eason, Noah, Samuel, Tobias, Katherine, Caylee and Kinsley.
A private family graveside service will be held at Old Shongaloo Cemetery in Shongaloo, LA.