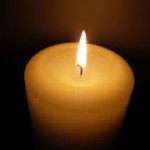 Kristian Dirk Hegman, 54, of Dickinson, Texas, passed away February 4, 2017, at his home.  Dirk was born September 12, 1962 to Janice and Neil Hegman in Houston Texas.  Dirk was a machinist for Flexitallic.  Dirk was a man that lived life to the fullest with no regrets. He was a jokester who loved to laugh and make others laugh with him.  Dirk loved music, movies, fishing and kayaking, especially in his beloved Galveston Bay. Dirk passed away with a smile on his face.  Dirk was preceded in death by his father, sister Courtney Hegman and brother Adam Hegman.
Dirk is survived by his mother Janice Hegman, daughter Marla Hegman, and brother Karl Hegman.
A visitation in his honor will be held 11:00 am – 12:00 pm, Tuesday, February 7, 2017, with funeral services at 12:00 pm at Crowder Funeral Home Chapel, Dickinson, Texas.  Interment will follow at Forest Park East Cemetery, Webster, Texas.