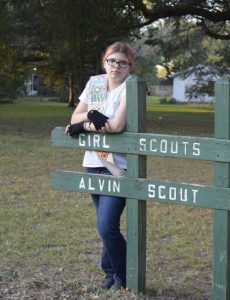 Kimberly Jessica Vaughan, 14, of Alvin, TX passed away on May 18, 2018, in Santa Fe, TX. Kimberly was born on August 12, 2003, in San Diego, CA to Christopher Lee Vaughan and Rhonda Jean Hart. She has been a resident of Alvin for the past nine years and formally of Alaska. She was a Freshman at Santa Fe High School and a member of Girl Scouts of San Jacinto Counsel 27127, a Sr. Level Girl Scout. Kimberly was a member of the Harry Potter Fan Club and loved going to the library. She was known for her quick wit and sense of humor. She loved cats and never met a stranger.
Kimberly is survived by her parents Rhonda Hart and Christopher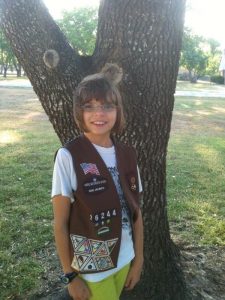 "Lee" Vaughan; grandparents Richard L. Hart and wife Toni, Donna Molbug and Ralph and Patricia Vaughan; great-grandfather Ralph Vaughan, Sr.; brother Tyler Vaughan; aunts and uncles Randy Hart, Adam Hart and wife Bertha and Marissa Vaughan.
There will be a visitation at 12:00 P.M. to 2:00 P.M. on Tuesday, May 29, 2018, at Clear Creek Community Church 999 FM 270 League City, TX 77573. There will be a Funeral Service at 2:00 P.M.
In Lieu of flowers, memorials may be made to Santa Fe Texas Educational Foundation P.O. Box 747 Santa Fe, TX 77517.