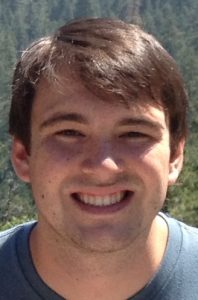 Kevin Michael Bob was born in Long Beach, CA on November 8, 1993. He passed away unexpectedly in Tempe, Arizona November 4, 2019, at the age of 25. He was born to Stephen and Barbara (Dean) Bob and is a younger brother to Sarah. He is predeceased by paternal grandparents Beverly "Bud" & Isabel Bob and is survived by maternal grandparents Charles & Patricia Dean along with numerous aunts, uncles, cousins, and many friends.
Kevin spent his first four+ years in Los Angeles, CA, but nearly all of Kevin's life was lived in the Clear Lake area of Houston, TX. He attended Brookwood Elementary, Space Center Intermediate and graduated from Clear Lake High School's Distinguished Achievement Program in 2012. Kevin attended LSU and finished his college degree in 2016 at the University of Houston-Clear Lake with a Bachelor's of Science in Accounting and his CPA eligibility and candidacy. At UHCL, Kevin was a member of the Accounting Association and Beta Alpha Psi Honor Organization in which he served as VP of Finance.
Kevin was a natural athlete and excelled in all sports. His favorite sport was baseball which he played from the age of two, when he could first throw a ball, all the way through high school. Many years were spent in T-Ball, NASA Little League, NASA Pony and on the Clear Lake High School Baseball Team. Kevin also enjoyed football with the TIFI Space Raiders under Coach Doyle Goodale, CLBB basketball, and most currently climbing gyms and hiking.
After college studies, Kevin worked in the Houston area and recently relocated to Tempe, AZ where he could have more opportunities to enjoy the outdoors through hiking, camping, bouldering, and rock climbing. Kevin loved the mountains, especially the California Sierra's – Yosemite and the Mammoth Lakes areas where he spent many vacations and happy times with family and friends. Kevin and longtime friend, Adam Pierpoline, both enjoyed climbing and hiking, and were looking forward to exploring the Arizona parks and hiking trails along with good friend, Jason Ortolon, who was planning his own move to AZ. Kevin had also found love and happiness with girlfriend, Alyssa Legband. He enjoyed the time they shared, and they were talking about a future together. His sudden death has affected so many who loved him and mourn his loss.
The Bob family desires to thank family and friends for the love, support, and prayers during this difficult time. We will all miss Kevin's booming presence, sense of humor, sweet, kind, loving and generous nature.
A memorial service will be held on December 7th, 2019 at 10am at Crowder Funeral Home, 111 E. Medical Center Blvd., Wesbter, Texas 77598. In lieu of traditional remembrances, feel free to donate to a charity of your choice in memory of Kevin.