Kerry Michele Gates Kendrot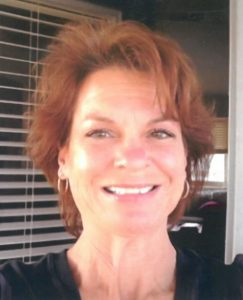 Kerry Michele Gates Kendrot, 58, of Bayou Vista passed away on Thursday, November 7, 2019 in Galveston, Texas.  She was born June 14, 1961 in Killeen, TX to Eugene and Carol Kendrot.
Kerry was a resident of Bayou Vista for the last 25 years.  Her pride and joy and first priority was her son Jack.  She was so proud of the man he has become. She was a genius chemical engineer and loved playing BINGO.
She never had a more relaxed demeanor, then when she in the place she adored the most, by the water in Bayou Vista.  This is where she and her husband moved to after a short while living inland.  The happiest and most peaceful she ever was, was on the boat or dock with her husband and son.
She is preceded in death by her parents and her husband James "Jim" Gates. Kerry is survived by her son Jack Gates and Sandija, four sisters; Laurie Barilla, Jeanne Weber and Danny, Kristi Kendrot and Kim Kendrot and numerous nieces and nephews.
A Memorial Visitation will be on Friday, November 15, 2019 from 5:00pm – 8:00pm with the Memorial Service at 7:00pm at the James Crowder Funeral Home in La Marque with Deacon John Carrillo officiating.
Her last request was to be reunited with the water and her husband in the bay.  She always said, "take me out there and let me go."