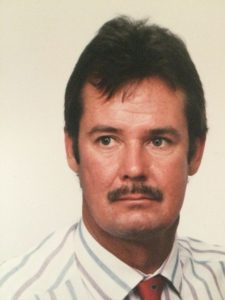 Kenneth Wayne Lee was born September 27, 1952 in Houston, TX and passed away on October 30, 2016. Mr. Lee was a lifelong resident of Friendswood, TX and worked for 25 years at College of the Mainland.
Mr. Lee is preceded in death by his parents, Allen and Mary Lee. He is survived by his son, Tyler Lee; and daughter, Kendall Johnson and husband, Jake. He is also survived by his sisters, Glennie Hefner and husband, David; Angelin Floyd and husband, David; Linda Lannen and husband, Pat; and Connie Shark; loving aunts and an uncle; many nieces and nephews; his step daughter, Sarah Trainer and husband, Trey; and the mother of his children, Jana Lee.
Mr. Lee loved his children and spending time following them in sports and teaching them to enjoy and appreciate hunting and fishing and the simple things in life. His favorite pastimes were spending time with friends and family, fishing and driving on an open road.
There will be a memorial service on Tuesday, November 8, 2016 at 2pm at Crowder Funeral Home in Pearland, Texas.
The family requests that in lieu of flowers, memorial donations be made to: Camp Hope, P.O. Box 690748, Houston, TX 77269, http://ptsdusa.org .