Kenneth "Robert" "Bob" Clacher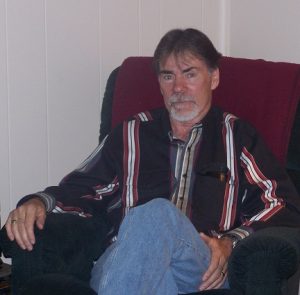 Kenneth Robert Clacher known to his family and friends as Robert and Bob started a new journey on Saturday, April 29th 2017.  A journey of peace and freedom from his courageous four year battle with Lymphoma Cancer.  Robert was born to Katherine (Strange) and Malcolm Clacher on March 7th 1943 in Detroit, Michigan.  Married to the love of his life for 50 years, Barbara (Brown), he was the proud dad of five children: Laurie Quinn (Joe), Kenneth Clacher (Karen Evans), Ronald Clacher, Dawn Clacher and Deborah Lawyer (Thomy); seven grandchildren: Kanet Adair (Steven), Katie Tilley (Trevor), Layne Moore (Cassy Zamora), Nicole Delano (Matt), Dylan Daugherty, Blake Daugherty and Christina Fry and six great-grandchildren: Kade Adair, Karson Adair, Lia Moore, Makaylee Delano, Rhyder Huddleston and Kinslee Adair.  Robert was a caring and loving son and son-in-law to Carol Brown and was loved by his sister Patricia Greenberg-Sich, brother's LeRoy Clacher (Carole), Richard Clacher (Carol), Tom Clacher (Betty), James Clacher; niece Kimberlee Clacher (David Kleusch), nephew Danny Martin and many more nieces and nephews.  He is preceded in death by his mother and father, Aunt Lillian Scheer, brother's Jerry and Joe Clacher, father-in-law Lee Brown and sister and brother-in-law Robert and Carol Martin.  In 1977 Bob and Barbara moved their five children from Farmington Hills, Michigan, where he was a truck driver for Beecher, Beck and Lewis for ten years, to Houston, Texas, where winters were warmer and Bob would start a painting business with a long-time childhood friend, Bill.  The business was named B&B Painting.  It was at a time when NASA and the Houston oil industry were booming so their business was focused on new housing in the Clear Lake Area. Later, the business evolved to become B&B Painting Contractors.  This time, B&B stood for Bob & Barbara.  Barbara took on a more active role in the business and worked tirelessly alongside her husband running the office.  In 2013, their son Ronnie came home from California to help run the family business under his dad's direction and successfully grew the business into what it is today.  Bob's grandson Dylan also works for the family business.  That was Bob the proprietor, a contractor whose word built a foundation of long-time, loyal customers.  Bob the husband, dad and grandfather was a sentimental man who was known to enjoy spending quiet moments in wide-open spaces whether that was at Clear Lake Park watching the boats with an Arizona Tea in his hand or starring up into a star-filled Michigan sky.  He would spend that time reflecting on the past, thinking of loved ones he missed and who were no longer here or just dreaming.  Most likely dreaming about what he would like to do if he didn't have cancer.  Maybe it was going back to Vegas or weekend trip to Delta Downs?  Perhaps a long motorcycle ride?  Dad also enjoyed visiting his family and friends.  If you had candy in a dish, you didn't when he left.  Oh how we wish we could have just one more of those impromptu visits from him at our office, on our porch or just chatting around the kitchen table about anything and everything.  Above all else, Dad will be remembered as a family man who adored his wife, children, grandchildren and great-grandchildren. He never missed a birthday party for one of the children.  He would get a kick out of watching the little ones dance to the latest music video and would join in with his signature move if he was physically able.  He proudly attended their baseball games, dance recitals, baptisms, graduations and weddings.  He honored his family in his belief that a man always provided for his family and he always found a way to do that even when there were lean times.  He was devoted to his wife and was a romantic when it came to showing her how much he loved her.  He never took off his wedding ring in 50 years.  He was crazy about her and it showed.  All he ever required of his children was to respect their parents as he had respected his own because that was the way he was raised.  Our hearts are broken but also filled with an overwhelming joy of having this loving Husband, Dad, Papa, Brother, Son-in-Law and Friend in our lives.  Knowing he fought a long, hard battle so he could be with us for as long as possible will transcend his strength and courage unto us as we face the rest of this life without him. Our faith will comfort us because we know he is surrounded by loved ones and one day we will see our beautiful blue-eyed Dad again. Until then, the gift of the memories he leaves with us will be held closely by our Mom and his loving family.
We love you!
Visitation will on Tuesday, May 2nd from 6:30 to 8:00 pm at Crowder Funeral Home – 111 E Medical Center Blvd, Webster, 77598
A visitation will start at 10:30 am Wednesday, May 3rd followed by a celebration of Bob's life at 11:30 am at the House of Prayer Lutheran Church, 14045 Space Center Blvd., Houston, Texas 77062.  Private graveside to follow.
In lieu of flowers, the family requests donations be made to MD Anderson Cancer Center PO Box 4486, Houston, Texas, 77210-4486 or visit mdanderson.org/gifts – Honor a Loved One.