Kelley Margaret Thornton Balusek (Bucky)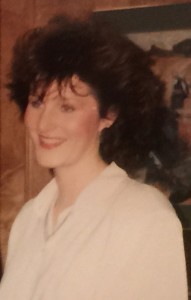 Kelley Margaret Thornton Balusek (Bucky), 50, passed away on Monday, March 16th at her home in Friendswood, Texas. Kelley was born on January 26th, 1965 in Gunnison Colorado to Gail Ann Browning and William Patrick Thornton. Kelley is preceded in death by her: father, Pat Thornton; grandmother, Margaret Farnsworth; and grandfathers, Slim Farnsworth and Barton Browning. She is survived by her: husband, August Anton Balusek Jr; daughter, Brittany Nicole; sons, William Patrick and Sean Michael; mother, Gail; sister, Paddi; grandmother, Onie Browning; Daughter in-law, Brittany Brewster; Grandson, Christian; sister-in-law, Lisa Balusek; nephews, Sef and Zach Castillo; four legged friends, Fatso, Julie, Mac, Bruce, Bob, Diz, Tank, Stella, Freckles; close friends Lori Ashworth, Debbie Whitley and countless others. Kelley attended BF Terry High School in Rosenberg, Texas and University of Michigan in Ann Arbor. She was a beloved wife and mother and was elated about her future grandson, Jaxon Kelley, due this May. She was a former drug and alcohol abuse counselor for the Baytown satellite of the Palmer Drug Abuse Program. She had a passion for animals – she never met a cat she didn't love – and took great pride in having been an Army Wife. She loved dancing, cooking, the Houston Texans, country music, laughing, her Grandsons, collecting hummingbirds, crosses, and all things pink.
A memorial service will be held on Saturday, March 28, 2015 at 6:00 PM at Crowder Funeral Home, Pearland, TX. Those wishing to make a memorial donation in Kelley's memory in lieu of flowers may do so to the American Society for the Prevention of Cruelty to Animals (ASPCA).