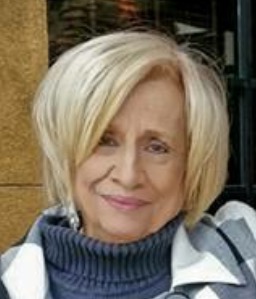 Kathryn M. Arp, 80, resident of Katy, Texas and formerly of Galveston, passed away July 14, 2016 in Katy, Texas. She was born February 11, 1936 in Galveston, Texas to parents Kelly and Violet Marabella, and subsequently grew up in the Canal Zone, Panama. Kathryn was a secretary and worked in the traffic engineering industry, later starting a catering business of her own.
She was preceded in death by her husband Mack C. Arp, sister, Manuela Ugrin, and her parents.
Kathryn is survived by her daughters, Mallory Eastwood and husband Mark, Stacey Tortorice, Jennifer Thibodeaux and husband Paul, and Kelly Parras and husband Rick. She is also survived by six grandchildren, Chelsea and Caitlin Parras, Nicholas and Samuel Eastwood, and Justin and Anna Thibodeaux.
She will be remembered for her unending love for her family and ability to spread contagious laughter to all those around her, as well as her determination to always stay fashionable.
Graveside services will be held Tuesday, July 19, 2016 at 2:30p.m.under the direction of Crowder Funeral Home in Dickinson, at Galveston Memorial Park in Hitchcock, Texas.