Kathleen Lorraine Robinson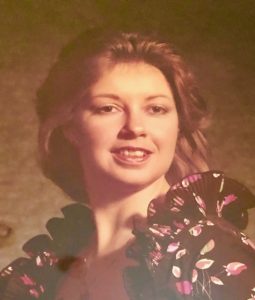 Kathleen "Kathy" Lorraine Pollard Robinson, 76, passed away Wednesday, September 6, 2023, in San Leon, Texas. She was born July 21, 1947, in Oklahoma City, OK, to parents Alva L. "A.L." Pollard and Wynell Wagnon Pollard.
Kathy met her future husband Roy Robinson when they were in 6th grade. He immediately fell in love with her, and their long courtship began. When she was 15 and he was 17, he proposed to her. Kathy and Roy married on August 15, 1969, in Oklahoma after her college graduation.
Kathy was a graduate of Harding High School in Oklahoma City, OK. While a student there, she was a leader. Kathy was a member of the Okette Pep Club, including serving as Corresponding Secretary; a member of the Art Club, including serving as President her junior year; a member of the Sophomore Class Council and the Junior Class Council; the Library Club, including serving as Parliamentarian; a member of Mu Alpha Theta; the Safety Council; the Red Cross Council; and Phi Epsilon.
Kathy then attended The University of Tulsa where she was a member of the Art Students League and a member of Phi Gamma Kappa, which honored scholastic achievements. She wore a white stole over her gown at graduation to represent this academic achievement. Kathy graduated from the University of Tulsa with a bachelors degree in art and a minor in English. She also has a Master of Arts Degree from Universsity of Houston Clear Lake.
Kathy used her degree as an art teacher at Levi Fry Intermediate School in Texas City. She did beautiful watercolors and silhouettes, and she mentored and encouraged many students.
Kathy was a loving wife, loyal friend, hardworking businesswoman, in addition to being an enthusiastic artist and appreciator of art. She helped found and run West End Marine, Inc., in Bacliff, TX, with her husband Roy. She and Roy then built and ran Casper's Billiards at 137 21st Street in San Leon, TX, as a retirement pursuit and later sold it.
She valiantly and optimistically kept liver duct cancer at bay for more than 10 years before it caused her death. She never let the illness define her, and she led a full life due to her tenacity, strength, sass, and capacity for fun.
She was preceded in death by her parents and by her sister Linda Kay Pollard Bunn. She is survived by her husband Roy Bert Robinson and many extended family members. Among them, Kathy is remembered with love by cousins Alton H. Wagnon, Jr., Michael Don Wilson, Jeanette Humphrey Elliff, Pamela Elliff Broussard; Donald R. Collins, Jr.; Robert W. Collins; Barbara Humphrey Walker; and Laura Humphrey Donathan.
Kathy is remembered with great fondness by a host of friends including Tina and Freddy Amezquita, Leah and Ryan Baker, Janine Cmaidalka, Bridget and Charlie Hemmeline, Jerry and Cathy Kilcrease, Maggie Morales, Yani and Raymond Myers, Kathy Schanzer, Johnie Schaper, Rochelle and Eric Traught, Linda and Lonnie Turnbough.
Funeral services will be held Saturday, September 9, 2023, at 10:00 a.m. in the Chapel of Crowder Funeral Home, 851 FM 527 W at Highway 646, Dickinson, Texas, with Reverend Stephen Thompson officiating.
There will be a visitation preceding the funeral at 9:00 a.m. in the funeral home chapel.
Graveside services will be held at Memorial Park Cemetery in Oklahoma City.
I lieu of flowers, tribute gifts may be made to Galveston Bay Foundation, Galveston Arts Center, or a charity of choice.