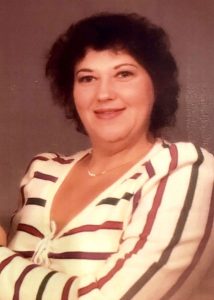 Karen Lynn Strain passed away May 12, 2023. She was born in Galveston, Dec, 29, 1954. As a young adult, she moved to Beaumont, where she lived for many years.
She was preceded in death by parents, Mitchell R. Strain Sr. and Willie D Strain; sisters, Mary E Harris, Betty J. Barron, and brother, Mitchell R. Strain Jr.
She is survived by sisters, Shirley M. Emiliani, and Linda G. Bruce along with many nieces and nephews. The family requests that in lieu of flowers memorials be sent to S.P.C.A. or the National Humane Society.
In her honor, a graveside service is scheduled for Saturday, May 27, 2023 at 10:00 am at Galveston Memorial Park Cemetery, 7301   Memorial St., Hitchcock, Texas.