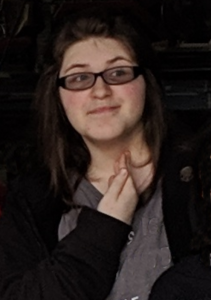 Kaitlynn Marie Reed, 16 of Texas City passed away at home on Sunday, June 2, 2019.  She was born on March 2, 2003 in Webster, Texas to Kevin and Jennifer Reed.
Kaitlynn was a Junior at Texas City High School, where she was a member of the Debate Club, she was a lifelong member of the Girl Scouts #26167 of Texas City, she had been part of the youth puppet ministry at First Baptist Church, she loved animals, she loved her family, and she was a gamer and avid learner of anything she could get her hands on.
She is preceded in death by her grandparents Trudy and John Reed, her uncle Richard Reed, her cousin Gemma Ludlow and her furbaby Anubis.
Kaitlynn is survived by her parents Kevin and Jennifer Reed of Texas City, sister, Margarette Lee Reed of Texas City, her grandparents Johnny and Shirlyn Baulch of Texas City, her aunts, Lisa Baulch, Jonni Mathews (Aaron), and Kimberly Reed, also several cousins and other family members.
A visitation will be held on Friday, June 7, 2019 from 5:00pm – 8:00pm at the James Crowder Funeral Home in La Marque. A  Funeral Service will be at 10:00am on Saturday, June 8, 2019 at the James Crowder Funeral Home with Pastor Tim Franklin officiating.  Interment will follow at Galveston Memorial Park Cemetery in Hitchcock, Texas. Pallbearers will be Girl Scout sisters and family members.