Justine "Sonny" R. Melchor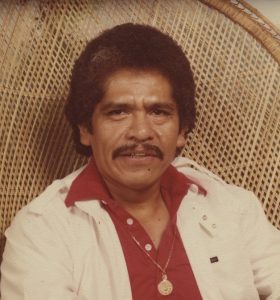 Justine "Sonny" R. Melchor, 70, resident of San Leon, Texas, passed away March 6, 2019. He was born in Galveston, Texas April 14, 1948 to parents Prisciliano and Jesusa Martinez Melchor. He was a "follower of Jesus Christ", a Father, Grandfather, Army Veteran, Sponsor and Friend.
He is survived by his sons, Gabriel Melchor, Marcos Melchor, David Melchor; grandchildren, Michael Solis, Breanna Melchor, and Meleena Pérez, David Melchor Jr., Kaylee Melchor, Xavier Melchor, Gabriel Melchor, Jordon Melchor, Nikolas Melchor, Max Melchor, Joel Melchor and Vivian Melchor.
Visitation will be held from 6pm-9pm March 11, 2019 at Crowder Funeral Home in Dickinson, Texas. Graveside Service will be held Tuesday, March 12th at 11:30 a.m. at Houston National Cemetery in Houston, Texas.